General Introduction:
Slag dryer is also a kind of rotary dryer, and it has other names of mineral powder dryer, quartz stone dryer, fluorite powder dryer because it can be used to dry ore, slag, mineral powder, limestone, quartz stone, fluorite powder, iron ores, metal concentrates, metals tailings, etc. Slag dryer produced by our company (Fote Machinery-large China slag dryer manufacturer) is with advantages of reasonable design, perfect workmanship, stable performance, advanced technology, high output, low energy consumption and high mechanization degree.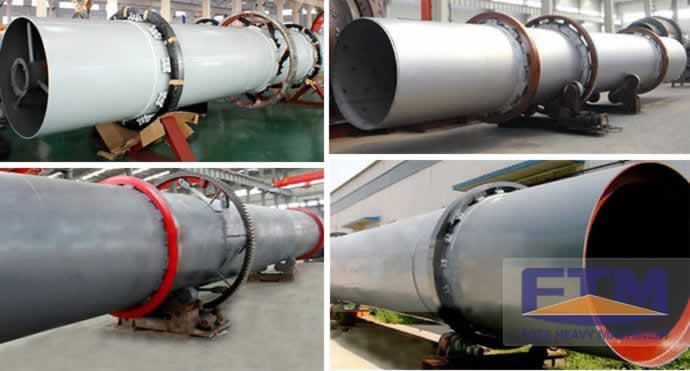 Advantages:
1. Large processing capacity.
2. High thermal efficiency.
3. Energy saving and costs saving.
4. Long life expectancy.
5. High materials adaptability.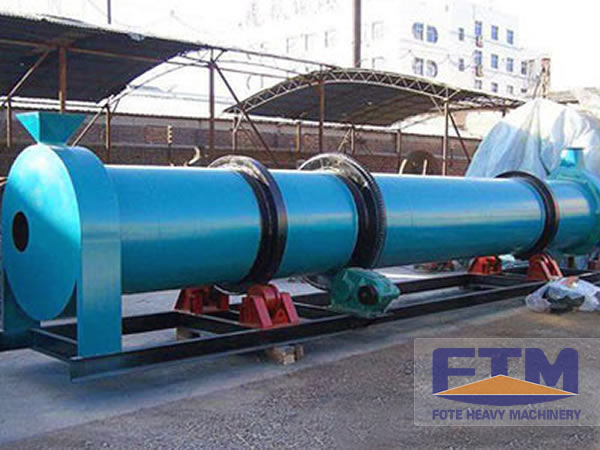 Working Principle:
1. Slag conveyed into the hopper by belt conveyor and bucket elevator, then through feeding tubes into the feeding end.
2. The inclination of the feeding tube should larger than the natural dip angel of the material to make the material flow into the dryer smoothly.
3. Dryer drum is a slightly inclined rotating cylinder. Materials enter into the dryer from higher end, and heat carrier from low-end entry, making counter-current contact with the material.