The flotation separation process also known as the flotation separating production line realizes the mineral particle separation based on the working principle of different physical and chemical properties of the minerals leading to different floatability. The China flotation separating production line consists of the following parts: jaw crusher, ball mill, classifier, mixing tank, flotation separating equipment, vibrating screen and dryer, etc.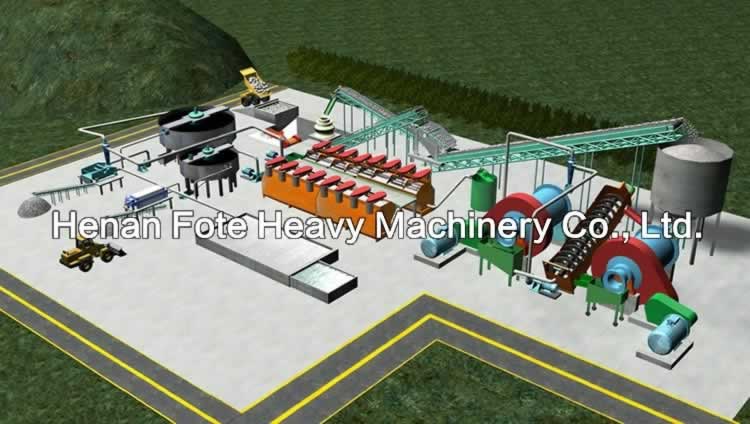 Application:
1. The equipment made by the famous Chinese flotation separating production line supplier of Fote is widely used to separate non-ferrous metals like copper, zinc, lead, nickel and gold as well as to realize the rough or fine separation of ferrous metals and non-metals.
2. Both the production index and working efficiency of the flotation separating production line are high. The separated sulfide ore can reach the recycling rate of over 90% and the concentrate grade comes close to the theoretical value of the pure ore.
3. It is suitable for the fine ore and micro ore treatments. It's hard for customers to recycle the fine ore with the particle size less than 10μm, so we can also take the flotation separating production line.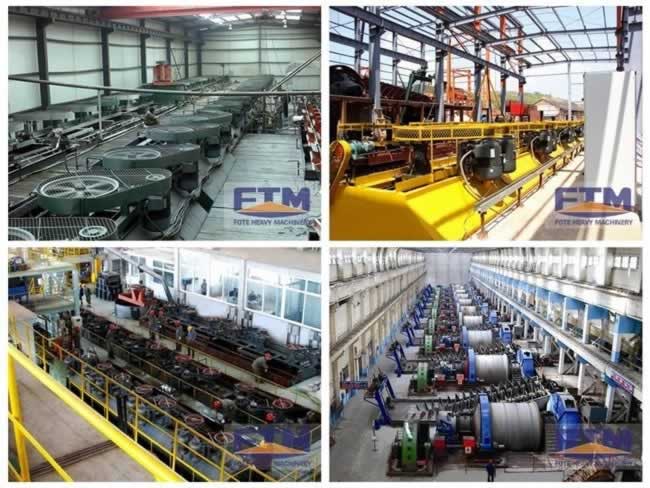 Henan Fote Heavy Machinery Co,. Ltd. is a large joint-stock corporation, majoring in heavy mining machinery and civil machinery manufacturing. Fote occupies an area of 360,000 square meters, including 60,000 square meters of standard heavy industrial workshops equipped with over 500 large and medium-sized metal processing, riveting and assembly equipment. Total online staff of Fote Heavy Machinery is more than 2,000.
Leave us a message for more production line details and price list?