Brief introduction to silver ore beneficiation plant
The minerals consisting of silver element are mainly divided to silver-gold minerals and lead-zinc-copper associated minerals. The sliver productivity from these minerals per year is about 99% of the total amount. The silver ore beneficiation plant or the silver ore separation process or the silver ore processing line is made up of jaw crusher, hammer crusher, dry-wet ball mill, ceramics ball mill, magnetic separator, flotation separator, spiral classifier, drum sieve, high frequency screen, chute feeder, rotary dryer, and mixer, etc.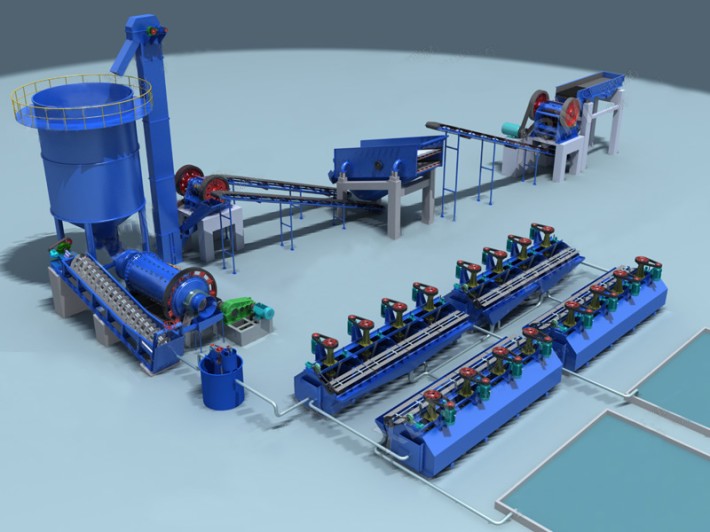 Beneficiation methods
Our company, as one of the most advanced silver ore separation plant manufacturer in China, has developed two high efficient methods for the silver ore processing: the flotation separation method and the cyanide processing method. Which method should we adopt is based on the composition of the minerals consisting of silver ore. When the minerals mostly consist of argentite and native silver, both the flotation separation and the cyanide processing method are advisable. When there is too much pyrargyrite, proustite and selenium silver remaining in the minerals, we can just adopt the flotation silver ore beneficiation plant.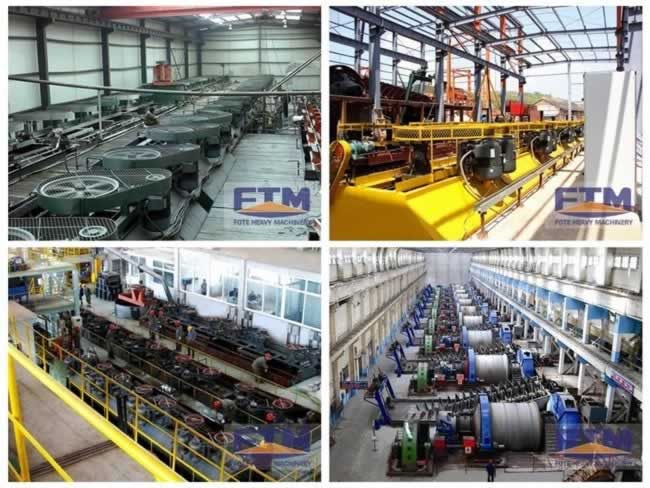 Henan Fote Heavy Machinery Co., ltd. is a large-scale and professional manufacturer of mining machinery and general machinery. With continuing development in the international market, the sales network of products produced by Fote Machinery has been steadily expanded, and products produced by Fote Machinery have been sold to more than 90 countries and regions all over the world, such as Russia, United States, Kazakhstan, India, Indonesia, South Africa, Libya, Sudan, Iran and so on.
Leave us a message for more details and price list?