Brief introduction to flotation molybdenum ore beneficiation plant
The molybdenum ore is a leaden color, metallic luster and hexagonal crystal metal element featuring high strength, high melting point, corrosion resistance and abrasion resistance, which makes it widely used in the iron and steel industry.And the flotation molybdenum ore beneficiation plant is mainly composed of jaw crusher, feeding machine, sprial separator, mining mixing barrel, concentrator, ball mill, flotation machine and so on,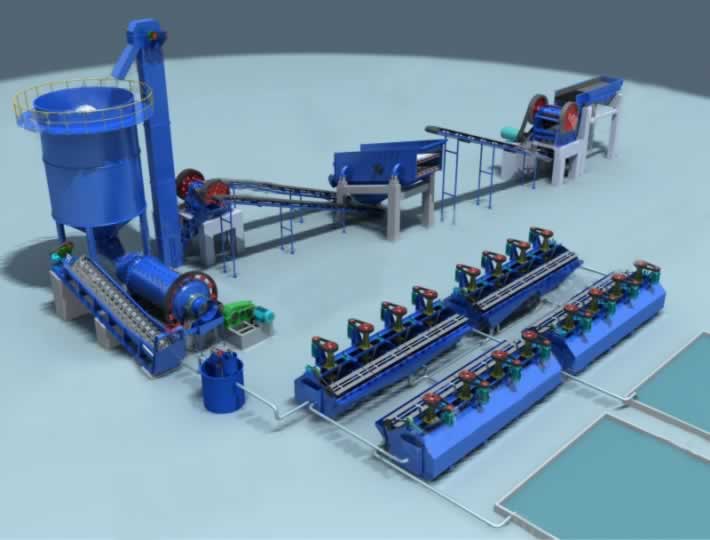 Technological process:
1. Use the jaw crusher to break the molybdenum ores to the required fineness and then convey them via the elevator to the storage bin.
2. Feed the crushed minerals to the ball mill for further grinding.
3. After being ground, the super fine ores enter the spiral classifier to be cleaned and graded.
4. Through the mixing tank, the ores are processed in the flotation separator. Add proper flotation agent will help to separate the fine particle molybdenum ores.
5. Remove the water content in the final molybdenum concentrate by using the high efficient concentrator.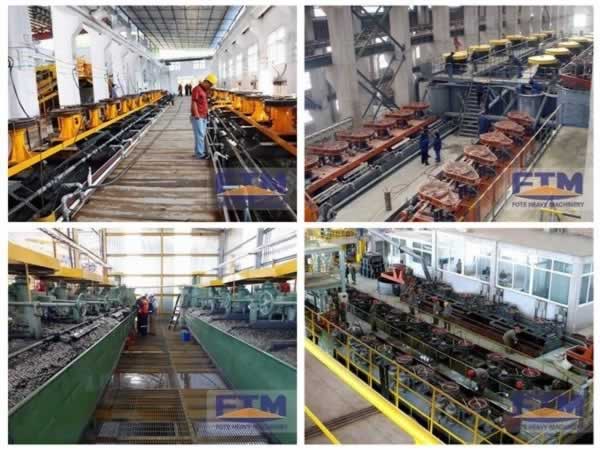 As a famous Chinese molybdenum ore separation plant manufacturer, the products made in Fote Machiery all have guaranteed quality, perfect service and reasonable price. The products are sold all around the world and gained high propularity in the worldwide nations and regions. You can leave a message or send us an e-mail to get more detalied information about the product and our company. We will always at your service and we are looking forward to our cooperation.