Introduction
Fote mobile impact crushing plant is used for soft to medium-hard natural stone and for the reprocessing of river pebbles, rocks (limestone, granite, basalt, diabase, andesite, etc.), ore tailings, stone chips and other hard materials. Fote wheel-mounted mobile impact crusher or rubber-tyred mobile impact plant guarantees an end product that represents the high demands of concrete and asphalt granulation standards.

Applications
The mobile impact crusher is widely used in mining, coal, refuse and recycling of construction waste, earthwork, urban infrastructure, roads or construction sites and other venues operations, as well as handling a variety of topsoil and other materials.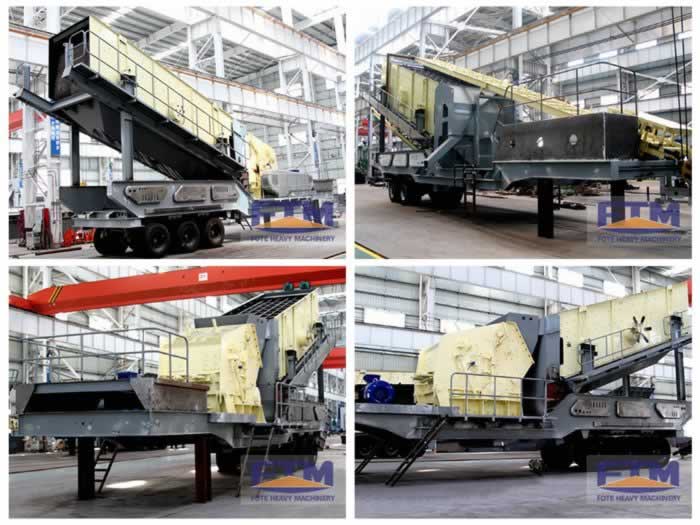 Characteristics:
1. Economical: Mobile impact crusher can be directly selected sites, driving to the scene without transportation directly reaching the granularity of finished products. Extra long unit can directly convert broken materials into more specific belt conveyors for transport, saving transport costs.
2. Large Adaptability: Mobile impact crusher small turning radius, facilitate common road, easier in broken field rugged driving in the bad road conditions: saving time for quick positioning site; eliminating the cumbersome steel-framed structures during crushing which can save a lot of time.