Brief introduction to manganese ore beneficiation plant
The manganese ore beneficiation plant, also named manganese ore separation process or manganese ore processing line, is divided to the flotation manganese ore beneficiation plant and the magnetic manganese ore separation plant. The complete plant featuring high efficiency, low energy consumption and little investment will use the following machines: jaw crusher or hammer crusher, ball mill, classifier, magnetic separator, flotation separator, concentrator, dryer, feeder, elevator and belt conveyor.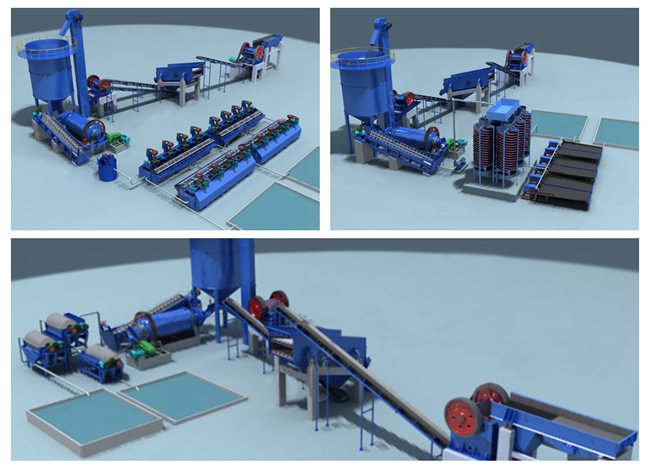 Technological process
The intensity magnetic separation is a main processing method in the manganese ore beneficiation plant. Because of the much investment and low handling capacity for single equipment, for the large scale ore beneficiation plant, this method or the manganese ore intensity magnetic separator usually works as the auxiliary method, not the core beneficiation one. The manganese ore beneficiation plant is able to process manganese carbonate ore and manganese oxide ore etc. For the water-deficient area and small scale production, we often use the dry type ore beneficiation method; or we will adopt the intensity magnetic separation method.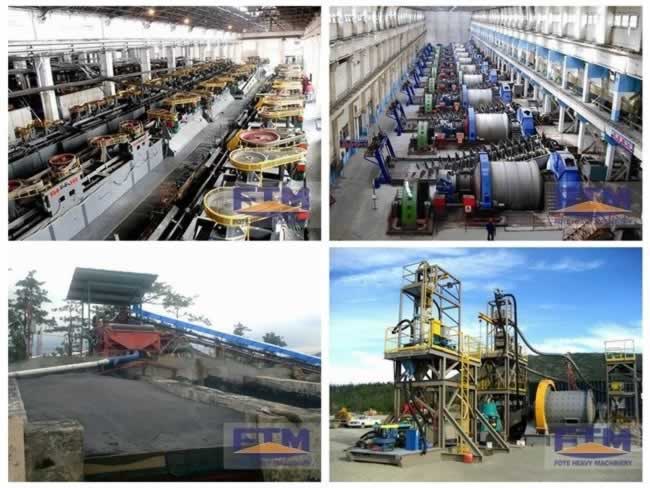 Henan Fote Heavy Machinery Co,. Ltd. is a large joint-stock corporation, majoring in heavy mining machinery and civil machinery manufacturing. Fote occupies an area of 360,000 square meters, including 60,000 square meters of standard heavy industrial workshops equipped with over 500 large and medium-sized metal processing, riveting and assembly equipment. Total online staff of Fote Heavy Machinery is more than 2,000.
For more details, please leave us a message by filling the form below, thank you!