General Introduction:
Fote crawler type mobile jaw crusher or crawler-type mobile jaw crusher can meet the crushing requirements of inter-city construction waste. In addition, the crawler mobile jaw crushing station is equipped with effective dust removal system, helpful for diesel engine noise emission.The pre-screening device of the crawler type mobile jaw crushing plant can also greatly improve the crushing efficiency.

Applied Materials:
Crawler type mobile jaw crusher usually used in metallurgy, chemical industry, building materials, water and electricity frequent relocation work in materials processing, especially for motorway ,stone railway, hydropower and other liquidity operations, the user can according to the processing the types of raw materials, size and product material requirements using a variety of different configurations.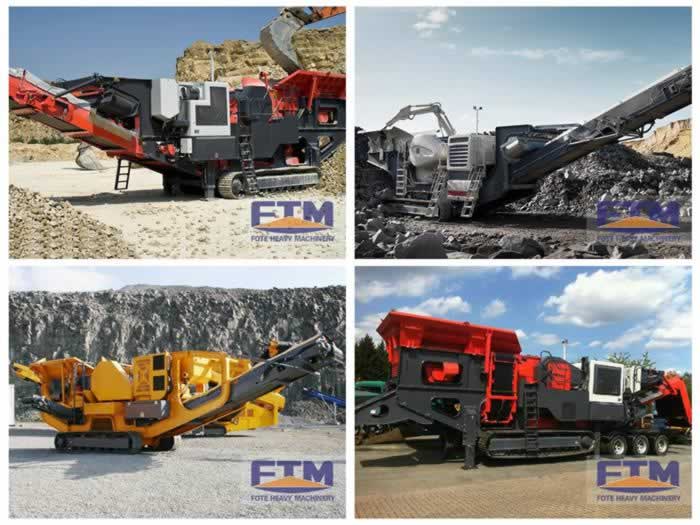 Characteristics:
1. High flexibility, small turning radius, facilitate common road, easier in broken field rugged driving in the bad road conditions: saving time for quick positioning site.
2. Economical: Crawler type mobile jaw crusher can be directly selected sites, driving to the scene without transportation directly reaching the granularity of finished products. Extra long unit can directly convert broken materials into more specific belt conveyors for transport, saving transport costs.
3. High working efficiency and large productivity: Integrative design of crawler type mobile jaw crusher includes primary crushing and secondary crushing and screening station, composed of belt conveyors. It is an independent unit of work at various levels which is able to perform its various functions.