Brief introduction to copper ore beneficiation plant
As a famous Chinese copper ore separation plant manufacturer, our company's copper ore separation process, also called copper ore processing line, mainly adopts the advanced flotation separation technology. So sometimes it's also called the flotation copper ore beneficiation plant.

Working principle of copper ore beneficiation plant
The working principle of the copper ore beneficiation plant is as follows: minerals with their own hydrophobic property formed in the effect with the flotation agent will gather on the gas-liquid surface or the water-oil surface. The minerals after being crushed and ground with the required particle size are mixed with the flotation agent in the ore pulp and then are inflated in the flotation cell. The floatable minerals stick to the pulp bubble and then become the mineralized foam layer which is scraped or overflowed from the ore pulp surface. Then they are dried to be the finished copper concentrate.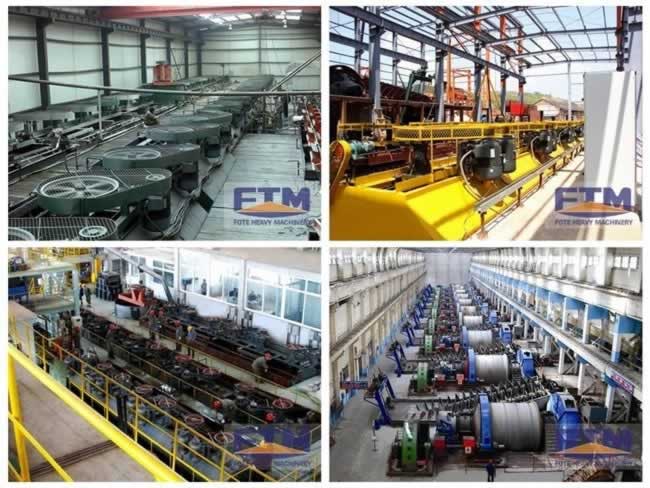 Henan Fote Machinery Co., Ltd. covers an area of 360,000 square meters, including heavy duty industrial workshops with 60,000 square meters. The major equipment of our company include large and medium sized metal processing, riveting and installing machines, such as ball mill, mobile crusher, jaw crusher, cone crusher, hammer crusher, Raymond mill, magnetic separator, flotation separator, drying machine, etc.
Leave us a message for more details and price list?