Construction Waste is Reused through Mobile Crushers
As we know, the construction waste can be transformed to new useful materials. Our company has succeeded in manufacturing the advanced construction waste treatment machine, namely the mobile crusher or the mobile crushing station.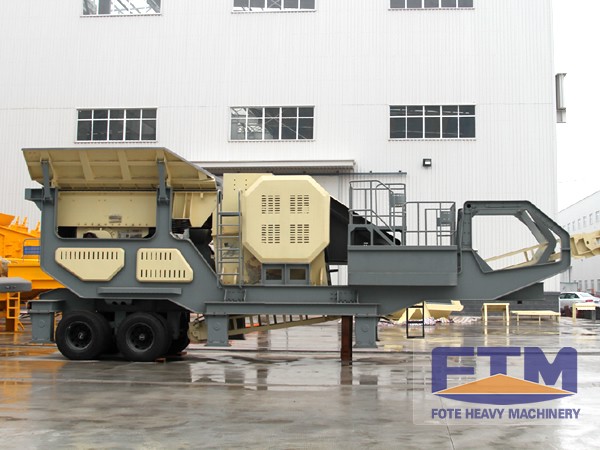 Today the environment protection project is supported by the government. As the domestic leading construction waste disposal enterprise, our company continues to do research and development on the innovation of the waste disposal equipment and technology. Our company has designed two advanced mobile crushing stations: the rubber-tire mobile crusher and the crawler-type mobile crusher.
All our mobile crushers can do rough, medium and fine crushing processes to the construction wastes. The mobile crushing station has features of flexibility and good mobility which can save a lot of construction and removal expense. It can also crush materials without the necessity of transporting the materials away from the crushing site.
The mobile crusher has many kinds of arrangements. According to the actual site design, the mining machinery manufacturer needs to make the proper mobile crusher for customers. For example, the mobile crushing station can also be applied in the construction of roads and bridges, the open pit coal mine and coal iron mine. The mobile crusher features high automation, small occupation area and simple operation, which makes it win much praise among customers.
The mobile crusher can move as the exploitation surface of the raw material changes, thus reducing the transporting expense of the materials. To some degree, it solves the construction waste piling problem and realizes the recycling of the construction waste.