How to Complete Mechanical Activation of Mobile Crushers
Mobile crushers are the most popular machines on sale in the mining machinery market. Today we will teach customers some useful knowledge about the mechanical activation of the mobile crusher.
More and more customers start to select the mobile crushing station o assist them for the actual operation because of the crushers' many special advantages. The mobile crushers we usually adopt in daily industrial life include mobile jaw crusher, mobile cone crusher, and mobile impact crusher etc.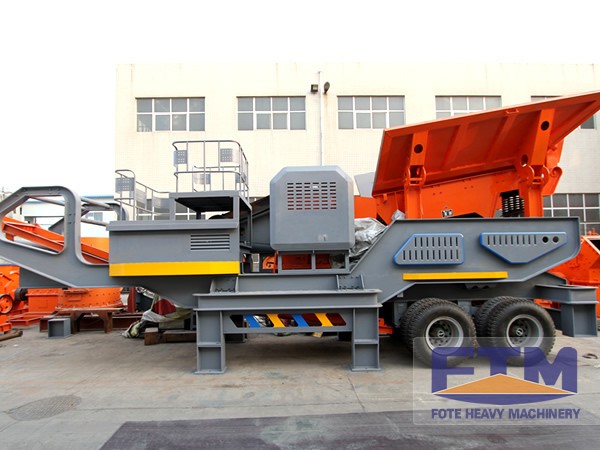 Most of these machines work based on the principle of mechanical activation which is also called physical activation. The mechanical activation theory means to grind the materials to fine particles in order to increase their activity. Through the mechanical grinding process, we can refine the materials as soon as possible, thus increasing the surface area of the particles and the interface area of the hydration action.
The mechanical activation plays an important role in the treatment of the coal gangue, coal ash and mineral waste residue. To fine grinding the minerals can force the material particle to be in quite small size which could not only fill up the pore of the hardening structure but also improve the sealing function. Moreover, through the refining process we can also widen the surface area of the minerals with much degree of freedom.
All features mentioned above are related information about the mechanical activation of the mobile crushers. We hope that it will help you learn something and help you realize the best performance